Brand Promises for Healthier Homes: An Interview with Carrie Sazama, Senior Brand Manager at 3M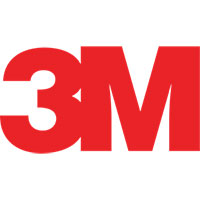 It's no secret that consumers are demanding products that are safer and healthier for themselves and their families. But many brands are capitalizing on this by making health claims that are scientifically unfounded. What separates the companies that are delivering on their brand promise from the ones that are not, and how can companies tighten their messaging to cut across the noise?
Here I interview leaders, brand managers, and marketers who are part of a global movement towards healthier products that are rooted in rigorous science. In this interview, meet Carrie Sazama, Senior Brand Manager at 3M, who helps breathe new life and fresh ideas into home air filters for one of the world's most innovative companies.
Courtney: Consumers are constantly bombarded with everyday "dangers" to be wary of. Is poor indoor air quality really that big of a threat?
Carrie: Consumers should certainly be aware of indoor air quality! The U.S. Environmental Protection Agency (EPA) has ranked indoor air pollution among the top five environmental risks to public health. With Americans spending, on average, nearly 90% of their time indoors, it's never been a better time to start caring about your indoor air quality. Yet awareness of poor indoor air, its risks and common causes, and simple ways to improve it are alarmingly low.
Even well-maintained and ventilated homes may have dust, pollen, mold spores, bacteria, and other viruses in its air.
Choosing the right filter is one simple way to help improve your home's indoor air quality. While you can't always see unwanted airborne particles, Filtrete™ Healthy Living filters use exclusive 3-in-1 technology from 3M to pull in and trap unwanted particles, while letting cleaner air flow through.
Courtney: Why are third-party Certification Marks important for your brand?
Carrie: Filtrete Brand's team of scientists continuously seek ways to innovate the category with cutting-edge technology.
In addition, the brand frequently conducts internal and independent testing – like the asthma & allergy friendly® Certification Program - to ensure the products meet high standards and evolving consumer needs.
Having third-party certification marks helps give the consumer peace of mind that they are taking a proactive step to help reduce airborne allergens from the air passing through their home's filter.
Courtney: How is Filtrete™ Brand helping consumers become more engaged with the quality of their indoor air?
Carrie: To help consumers take control of their home's air, Filtrete™ Brand is launching the Smart Air Filter, the first-ever Bluetooth®-enabled HVAC air filter. When paired with the Filtrete™ Smart App, it's designed to remind you when it's time to replace your filter, provide helpful tips on how to improve indoor air quality, show outdoor air quality conditions, and more.
People with pets, asthma, allergies, and/or respiratory issues have more specific air quality considerations to keep in mind. The new Filtrete™ Smart App takes these factors into account and bases data-driven tips and alerts accordingly.
Filtrete™ Smart Air Filters will be available at participating retailers in spring 2018.
Courtney: How do you focus on building long-term trust and loyalty with consumers?
Carrie: For more than 25 years, Filtrete™ Filters have delivered cleaner air to millions of homes. Helping people get cleaner air for themselves and their family is our top priority. Because every breath is important, the Filtrete™ Brand created Filtrete™ 365 to help people get smart about their home environment through personally-relevant insights. The Filtrete 365 Program's goals are to help people choose the correct filter while also strengthening brand loyalty through the distribution of personalized content. Filtrete 365 also sends custom filter change reminders, through both SMS and email, based on their lifestyle and weather in their area. Filtrete™ is committed to helping you create a cleaner, healthier, and fresher home environment.
Courtney: Thank you
About 3M Filtrete: For nearly 25 years, Filtrete Brand has been helping homeowners make every breath count by delivering cleaner air to millions of homes. Developed by 3M scientists and engineers, Filtrete Electrostatic Air Filters are designed with exclusive Filtrete Brand 3-in-1 technology from 3M that pulls in and traps unwanted particles — such as dust, pollen, mold spores, bacteria and viruses — while letting cleaner air flow through. Filtrete Filters are consistently rated highly by a leading magazine that rates consumer products.
About Allergy Standards: Allergy Standards Limited (ASL) is an international certification company that prepares independent standards for testing a wide range of products to determine their suitability for asthmatics and individuals with associated allergies. ASL has devised a series of proprietary testing protocols and suitability specifications for products to meet in order to be eligible for certification as asthma & allergy friendly®. ASL has developed these protocols to identify products that consumers can trust have been subject to rigorous testing to determine their relative suitability for people with asthma and allergies.