Brand Promises for Healthier Homes: An interview with Jill Mathis, Brand Manager at Bona
It's no secret that consumers are demanding products that are safer and healthier for themselves and their families. But many brands are capitalizing on this by making health claims that are scientifically unfounded. What separates the companies that are delivering on their brand promise from the ones that are not, and how can companies tighten their messaging to cut across the noise?
Here I interview leaders, brand managers, and marketers who are part of a global movement towards healthier products that are rooted in rigorous science. In this interview, meet Jill Mathis, Brand Manager at Bona, a company leading the way in hardwood floor care.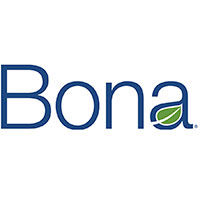 CS: What factors are most important to achieve your Corporate Social Responsibility goals in 2018?
JM: As a strong believer in sustainability and social responsibility, Bona is always innovating and progressing in our Corporate Social Responsibility (CSR) journey. In an effort to strengthen our position as a responsible corporation we have strengthened our focus on safety, health, and the environment over the past few years. CSR permeates everything we do from our products to our facilities to everyday operations. Bona's CSR strategy for 2018 has set measurable targets in sourcing and logistics, business, employees, products and society.
CS: What industry trends are you seeing in terms of health products, Eco-friendly, sustainability, and use of marketing words like hypoallergenic/green?
JM: It's no secret that for the past few years terms like "sustainable, green and eco-friendly" have increased in popularity and visibility in marketing campaigns. Yet consumers are savvy and know when a product or brand is "green-washing" versus offering an authentic product or service aimed at sustainability.
Note: Green-washing is an industry term for when 'green PR' or 'green marketing' is deceptively used to promote the perception that an organization's products, aims or policies are environmentally friendly.
CS: How do third-party Certification Marks help you achieve these goals?
JM: Third-party certification lets homeowners know that not only is Bona working toward green, sustainable, eco-friendly solutions, but that we are proving it by allowing our products to be tested by certifying organizations.
"Validation is key in any industry, and it's even more important for products that consumers purchase."
For a number of years, Bona has made a commitment to partner with proven third-party certification organizations for our products. Of course, Bona's Free and Simple Hardwood Floor Cleaning product is certified asthma & allergy friendly® by the Asthma & Allergy Foundation of America and Allergy Standards Ltd. Bona was also the first manufacturer in the industry to offer a complete hardwood floor finishing and care system that is GREENGUARD Gold Certified.Recently, our commercial cleaning products were certified by The Green Seal, the nation's premier eco-label, symbolizing transparency, integrity, and environmental leadership. These are just the beginning of Bona's ongoing commitment to upholding our commitment to the environment and our consumers.
"Asthma and allergies as well as scent sensitivity have become a concern."
CS: What health concerns do your customers have when shopping for products and services you provide?
JM: Today's homeowner is looking to limit the number of chemicals in the home. Long gone are the days of a home "smelling" clean. Asthma and allergies as well as scent sensitivity have become a concern. Additionally, consumers want products that work without leaving harsh toxins or residue behind. On the finishing side, consumers want to avoid the dust and smell of refinishing a hardwood floor. Bona's waterborne finishes and dustless sanding machines limit the amount of dust and smell in a home.
CS: Do you have any Customer Testimonials you'd like to share?
"Love that Bona is asthma & allergy friendly®! HUGE plus for me!!!!"
"I love this stuff! We have a house full of hardwood floors and Bona is the cleaner of choice. I'm super sensitive to the smells and chemical in cleaners and have no reaction to this at all. Also unlike other more "natural" cleaners it actually does a great job at cleaning the floors!"
"Having two kids with allergies, I've found that dusting and mopping daily helps keep the symptoms down!"
"Try avoiding unidentified "fragrance" in products, or choose fragrance-free. Synthetic fragrances can trigger asthma and may contain hormone-disrupting chemicals. Instead of masking unwanted odors with fragrance, tackle the source."
CS: Thank you
About Bona: Bona is an innovative, environmentally-conscious company dedicated to creating beautiful floors since 1919. Bona US, the North American subsidiary of BonaAB in Malmö, Sweden, manufactures and distributes floor and home care products in more than 70 different countries all over the world. From residue-free hardwood floor cleaners to a beautiful array of stains and high durability finishes, consumers, distributors and contractors trust Bona.