Brand Promises for Healthier Homes: An interview with Jill Mathis, Brand Manager at Bona
It's no secret that consumers are demanding products that are safer and healthier for themselves and their families. But many brands are capitalizing on this by making health claims that are scientifically unfounded. What separates the companies that are delivering on their brand promise from the ones that are not, and how can companies tighten their messaging to cut across the noise?
Here I interview leaders, brand managers, and marketers who are part of a global movement towards healthier products that are rooted in rigorous science. In this interview, meet Jill Mathis, Brand Manager at Bona, a company leading the way in hardwood floor care.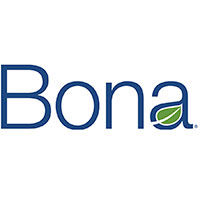 CS: What factors are most important to achieve your Corporate Social Responsibility goals in 2018?
JM: As a strong believer in sustainability and social responsibility, Bona is always innovating and progressing in our Corporate Social Responsibility (CSR) journey. In an effort to strengthen our position as a responsible corporation we have strengthened our focus on safety, health, and the environment over the past few years. CSR permeates everything we do from our products to our facilities to everyday operations. Bona's CSR strategy for 2018 has set measurable targets in sourcing and logistics, business, employees, products and society.
CS: What industry trends are you seeing in terms of health products, Eco-friendly, sustainability, and use of marketing words like hypoallergenic/green?
JM: It's no secret that for the past few years terms like "sustainable, green and eco-friendly" have increased in popularity and visibility in marketing campaigns. Yet consumers are savvy and know when a product or brand is "green-washing" versus offering an authentic product or service aimed at sustainability.
Note: Green-washing is an industry term for when 'green PR' or 'green marketing' is deceptively used to promote the perception that an organization's products, aims or policies are environmentally friendly.