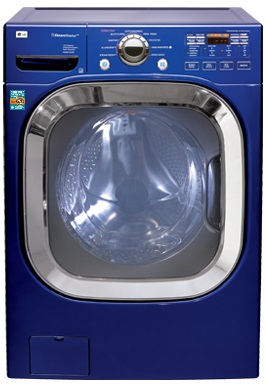 Allergen removal, reduction, and avoidance in the home are now accepted as a vital part of an effective asthma and allergy management plan. That means families living with asthma and allergies can help reduce exposure to their triggers by simply working to create a clean and healthy home environment with better indoor air quality (IAQ).
But there's no single product or approach that can improve IAQ on its own. Earlier in the summer, I wrote a few blog posts about how to reduce allergens and irritants in carpet through frequent vacuuming and professional carpet cleanings with Certified asthma & allergy friendly™ products and services. Today I'm going to talk about washing machines and tumble dryers! Each one can play a unique role in creating a healthy home.
Washing machines and tumble dryers that are Certified asthma & allergy friendly™ are proven through lab testing to considerably reduce allergens that can accumulate on washable items, such as sheets, pillows, comforters, clothing, washable rugs, small plush toys, etc. Some washing machines can be an important tool in an overall plan of asthma and allergy management. But not all laundry machines are equal.
...