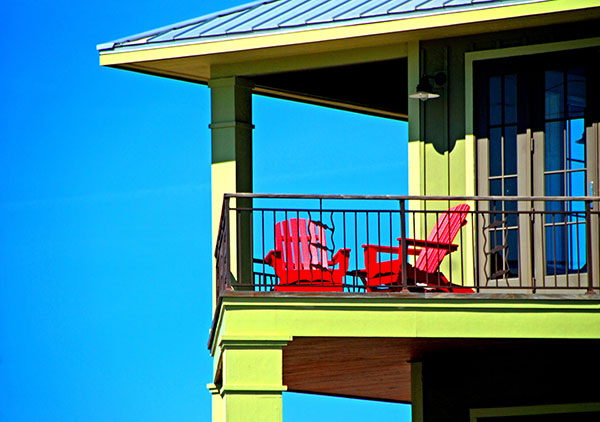 Vacation is a chance to escape from your normal routine. But it may not be an escape from asthma and allergy triggers.
If you are staying in a summer rental home, cabin or condo, here are tips to make it more asthma & allergy friendly®.
Before you book, consider your allergies and what features and policies may work best for you. For example, if you are allergic to pet dander, look for a rental with a no-pet policy. Browse through the rental's photos. Is there wall-to-wall carpeting? You'll want to look for a rental that has tile, laminate or hardwood floors.
Bring your own bedding. There's a good chance your rental won't have Certified asthma & allergy friendly® mattress and pillow covers to keep dust mites under control. And rental comforters and blankets don't get washed often, making them a haven for dust mites.
Replace the rental's air filter with an allergen-reducing filter. Ask for the size of the filter when you book, or run to the store after you check in. Many of our Certified filters can be found at national retail stores. It will help reduce allergens in the rental, as well as filter outside allergens and triggers like tobacco smoke and pollen. You may want to bring your own Certified air cleaner.
Clean the rental with Certified cleaning products. Cleaning crews only have a short time to clean a rental to prepare for the next guests. So they may miss areas where allergens can hide. Check in as early as possible and take a few moments to clean the rental before you unload your car. If someone in your party doesn't have asthma and allergies, ask them to clean while you wait outside.
While many managers of vacation rentals do their best to give you a clean, comfortable place to relax, they aren't always thinking about asthma and allergies. Their rental probably isn't equipped with Certified asthma & allergy friendly® products, scientifically proven to reduce allergens and triggers. But with a few simple steps at the start of your vacation, you can focus more on relaxing and less on allergies and asthma.