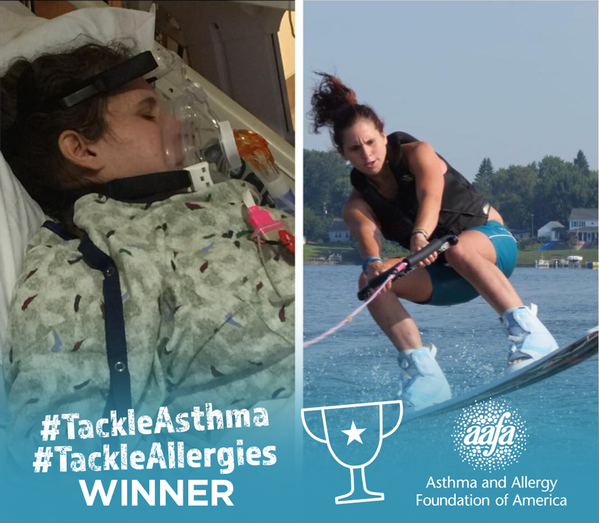 Lexi L is the Asthma and Allergy Foundation's fourth winner of their #TackleAsthma and #TackleAllergies photo contest!

"I try to not let my asthma hold me back from living my life to the fullest. I've been intubated once due to an asthma attack and recently had to be on the Bi-Pap this past November due to another attack.
Wakeboarding has always been my passion but due to being limited, I can't do certain things as much as I would like to. Also, being one that has such horrible allergies, that also limits me during the seasons but I keep chugging along!" – Lexi L

Lexi has had asthma since she was born. It's so severe that she struggles every day. She is an inspiration because even though she is limited in her daily activities, she can #TackleAsthma to do the activities she enjoys.
During Asthma and Allergy Awareness Month, AAFA has been giving away "healthier home" packages of asthma & allergy friendly® Certified products to five winners. One more winner will be chosen.
...