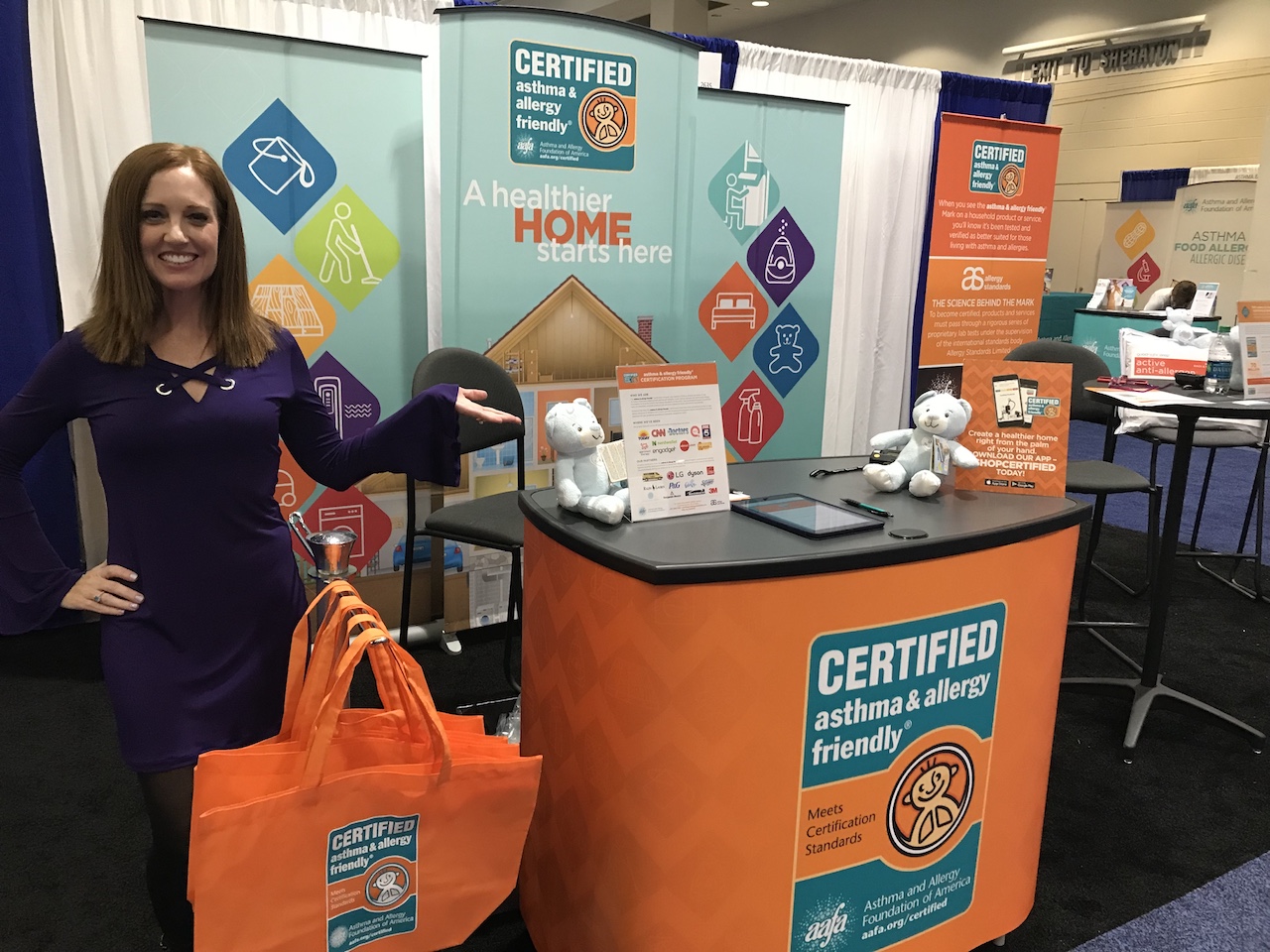 The asthma & allergy friendly® Certification Program hosted an exhibition booth at the 2017 Annual Scientific Meeting, organized by the American College of Allergy, Asthma & Immunology (ACAAI), which drew 1500 allergists, immunologists, and related health professionals. 2017 marked ACAAI's 75 years anniversary, at the Hynes Convention Centre in Boston, MA.
For the occasion, the asthma & allergy friendly® Certification Program had a significant presence and showcased some of our certified products such as Kids Preferred toy stuffed animals and Wellspun home bedding. Physicians heard cutting-edge research from around the globe and access to the newest treatments and technologies from on food allergy and atopic dermatitis to in-depth practice management sessions, the College covered all the topics required for a veteran allergist to a Fellow-in-Training.
It was an incredible opportunity for the Certification Program and its clients like Rabbit Air, Dyson and National Allergy to exhibit to the physicians attending the Annual Meeting the asthma & allergy friendly® Certified Products. When physicians see the Certification Mark on the products they know each product was subject to rigorous and relevant testing and have been scientifically demonstrated to be more suitable for families with asthma or allergies.
...