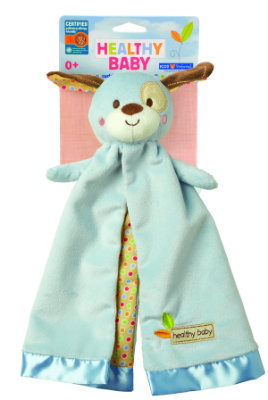 Physicians often recommend removing stuffed toys from children with asthma and allergies. Stuffed toys are like filled bedding, so they can house dust mites and other allergens. They can even contain dyes that could irritate your child's sensitivities.
But not allowing children to have stuffed toys doesn't seem fair, does it? Luckily there are products out there that are more suitable for them. But which ones?
Manufacturers place a lot of claims on their products. But only Certified asthma & allergy friendly™ toys are scientifically proven to reduce their exposure to allergens and irritants. The certification process tests stuffed toys against strict standards to ensure they do not have properties that are likely to trigger your child's symptoms. The stuffed toy must:
Be easily cleaned to remove allergen accumulation;
Withstand the wear and tear of the recommended cleaning techniques;
Keep color and not bleed from rubbing or saliva; and
Contain no chemicals known to trigger asthma and allergy symptoms or irritant responses.
So when you see that mark, you know the toy is proven to be more suitable for your children with asthma and allergies.
Kids Preferred currently has many toys that are Certified asthma & allergy friendly™. They include:
ASTHMA & ALLERGY FRIENDLY™ Toys
BUILD-A-BEAR WORKSHOP™ Velvety Teddy
HEALTHY BABY™ Stuffed Toys
To find more Certified toys, click here.