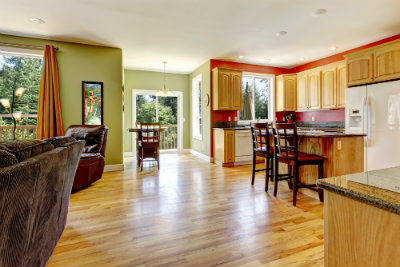 Allergen removal, reduction, and avoidance in the home are now accepted (page 23) as vital parts of an effective asthma and allergy management plan. That means families like yours can help reduce exposure to your triggers by simply working to create a clean and healthy home environment with better indoor air quality (IAQ).
How do I improve my home's IAQ?
But as I've mentioned before, there's no single product or approach that can improve IAQ on its own. Earlier in the year, we discussed how to reduce allergens and irritants through vacuuming weekly, hiring professional carpet cleaners, and washing bedding weekly with Certified asthma & allergy friendly™ products and services. Today, I'm going to talk about Certified cleaning products.
How are cleaning products Certified?
The certification process tests cleaning products against strict standards to ensure they do not have properties that are likely to trigger your symptoms. The 4-part certification process:
Evaluates ingredients for toxicological, allergenic, and sensitizing substances;
Analyzes airborne chemicals during use;
Analyzes particle concentration during use; and
Evaluates allergen levels after use to ensure the product is reducing allergen and irritants from surfaces.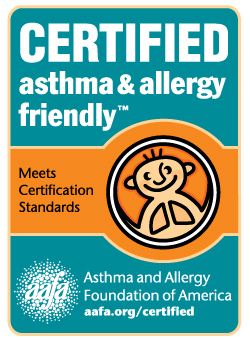 In order for a cleaning product to be Certified, it must meet safe levels for each area listed above. Since not all cleaning products are created equal, it is important to remember to look for the Certification Mark. When you see this mark, you know that product is scientifically proven to considerably reduce your exposure to allergen and irritants.
So what products are Certified?
Currently there are several cleaning products for various areas of the home that are Certified asthma & allergy friendly™.
Dusting
Dry Dusting
Hardwood Floor Cleaning
Fabric Cleaning
For more tips on keeping your home healthy, click here and here.