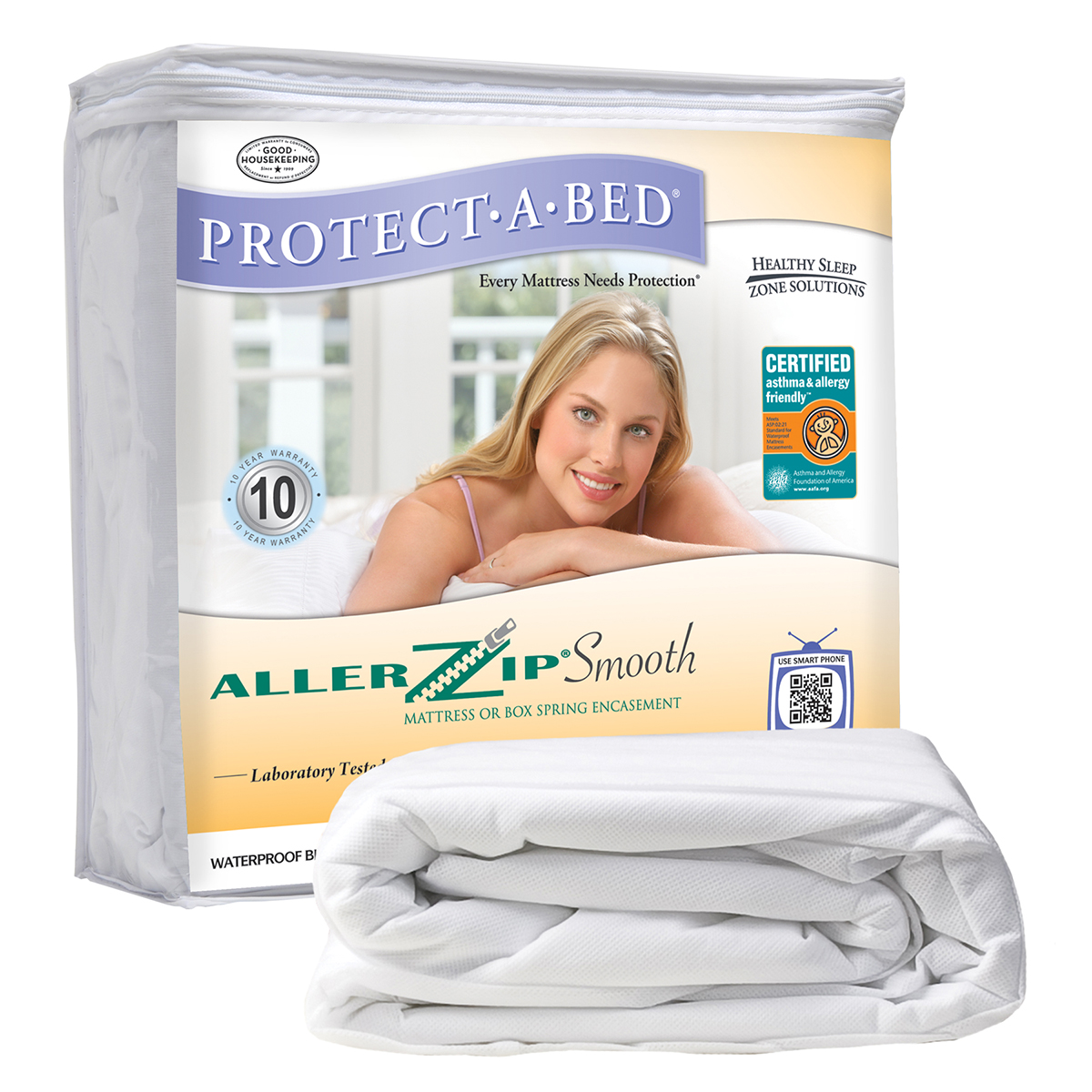 Did you know that you spend one-third of your time in the bedroom? So creating a healthy environment, and reducing your exposure to allergens and irritants in that space, are vital to a multi-faceted asthma or allergy management plan.
In fact, the National Heart, Lung and Blood Institute (NHLBI) identified that bedding has a key role to play in the reduction of exposure to allergen:
'High levels of mites can be found in dust from mattresses, pillows, carpets, upholstered furniture, bed covers, clothes, and soft toys. The patient's bed is the most important source of dust mites to control.'
Certified asthma & allergy friendly™ bedding products—like Protect-A-Bed's AllerZip® Smooth Mattress Encasement and AllerZip® Smooth Pillow Protector—are scientifically proven to considerably reduce your exposure to allergens.
But there's more to it than that. In order for a mattress encasement or a pillow protector to earn Certification, it must:
Be an effective barrier to the passage of allergens;
Be "breathable" to ensure your comfort;
Be easily cleaned to remove allergen accumulation;
Withstand the wear and tear of the recommended cleaning techniques; and
Contain no chemicals known to trigger asthma and allergy symptoms or irritant responses.
Because Protect-A-Bed's AllerZip® Smooth Mattress Encasement and Pillow Protector meet all of these requirements, they are Certified asthma & allergy friendly™ by the Asthma and Allergy Foundation of America.
These bedding products feature BugLock® and Miracle Membrane®—meaning they are bug entry, escape, and bite proof, and are waterproof and stain proof. For more information about these products, click here.
Don't forget to enter our "Clean Up & Win" sweepstakes before September 25, 2015 for your chance to win Protect-A-Bed's AllerZip® Smooth Mattress Encasements for your ENTIRE HOME! Enter here.