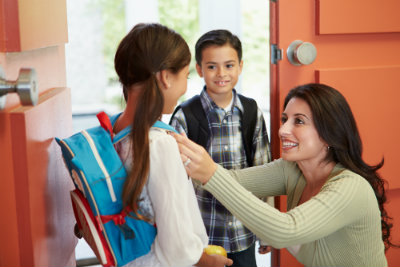 The back to school season is stressful for any parent. You have to buy new clothes, new supplies, and new lunch boxes. Not to mention you have to figure out afterschool care. Oh, and if your child has asthma or allergies, you need to make sure they'll be safe at school when you're not around. So let's just add scary to the stress for parents of children with asthma or allergies.
You're very aware of your child's triggers so you can actively work to reduce their exposure in your home through simple cleaning routines or long-term renovations. But do their principles, teachers, or school nurses know what triggers your child's asthma or allergies? Do they know what to do if your child has an asthma attack or allergic reaction?
Triggers can be anywhere and everywhere at a school. Rugs or carpeting can collect dirt and dust mites. Classroom pets are cute but problematic. Rigorous sports may exert your son or daughter and there are bees on the playground with freshly mowed grass. For children with food allergies, the cafeteria presents a problem and so do the treats sent by other parents.
...